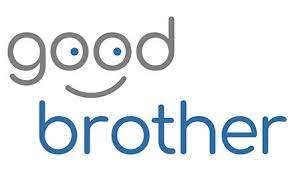 The goal of GoodBrother is to raise awareness of the ethical, legal and privacy issues associated with audio and video-based monitoring and to propose confidential working solutions for assisted living , by creating an interdisciplinary community of researchers and industry partners in various fields. (computer science, engineering, healthcare, law, sociology) and other stakeholders (users, decision makers, public services), stimulating new research and innovation. GoodBrother will offset the "Big Brother" sense of continuous monitoring by increasing user acceptance, leveraging these new solutions and improving market coverage.
Start date: September 29-30, 2020
5 working groups
37 participating countries
Period : 4 years
Due to the covid-19 pandemic, the first period of the Action was extended by 6 months (April 30, 2021 - October 31, 2021).
https://www.cost.eu/actions/CA19121/
Action Management Committee:
Ana Aslan International Foundation (Prof. Dr. Luiza Spiru, MC1 and coordinator)

Polytechnic University of Bucharest (Assoc. Prof. Dr. Eng. Irina Georgiana Mocanu, MC2)

UMF Carol Davila (Head of works Dr. Ioana Ioancio, Substitute Member)

Transilvania University of Brașov (Associate Professor Dr. Eng. Titus Balan, Substitute Member)
Network Members:
CIeH, UMF Carol Davila Innovation and e-Health Center (Assistant Professor Dr. Ștefan Busnatu, CIeH coordinator)

RoHealth - Health and Bioeconomy Cluster (Flaviana Rotaru, President and Founding Member of RoHealth)

Polytechnic University of Timisoara & European Federation for Medical Informatics - EFMI & Romanian Society of Medical Informatics - SRIM (Prof. Univ. Dr. Eng. Lăcrămioara Stoicu-Tivadar)

IT Center for Science and Technology (Oana Cramariuc, PhD)
https://www.linkedin.com/showcase/goodbrother-cost-action/
https://twitter.com/goodbrothercost